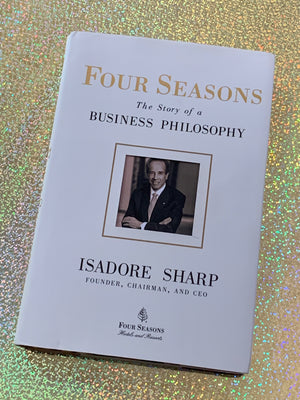 Four Seasons: The Story of a Business Philosophy- By Isadore Sharp
How did a child of immigrants, starting with no background in the hotel business, create the world's most admired and successful hotel brand? And how has Four Seasons grown so dramatically, over nearly half a century, without losing its focus on exceptional quality and unparalleled service?
Isadore Sharp answers these questions in his inspiring memoir. He started out in Toronto, the son of a modest builder from Poland, but ambition and fate rapidly took him beyond his father's three-man construction business.
Sharp learned the hotel business by trial and error. His breakthrough was a vision for a new kind of hotel, featuring superior design, top-quality amenities, and, above all, a deep commitment to service. Today, Four Seasons is widely recognized as the world leader in comfort and luxury—in fact, it sets the standard by which every luxury hotel is measured.
Hardcover/ Very Good