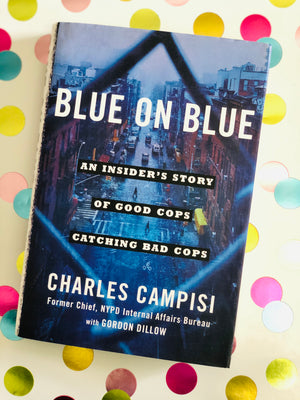 Blue on Blue by Charles Campisi
One of the most authentic and consistently illuminating portraits of police work ever, Blue on Blue describes the fascinating inner workings of the world's largest police force and Chief Charles Campisi's unprecedented two decades putting bad cops behind bars.

From 1996 through 2014 Charles Campisi headed NYPD's Internal Affairs Bureau, working under four police commissioners and gaining a reputation as hard-nosed and incorruptible. When he retired, only one man on the 36,000-member force had served longer. During Campisi's IAB tenure, the number of New Yorkers shot, wounded, or killed by cops every year declined by ninety percent, and the number of cops failing integrity tests shrank to an equally startling low.

But to achieve those exemplary results, Campisi had to triple IAB's staff, hire the very best detectives, and put the word out that bad apples wouldn't be tolerated.

Condition; Like new/Hardcover
Non-Fiction