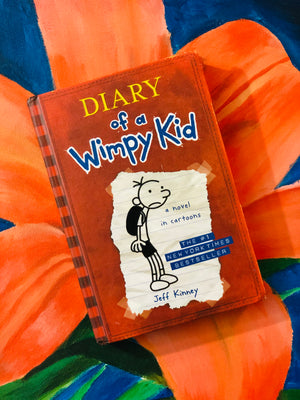 Diary of a Wimpy kid by Jeff Kinney
Acclaimed debut author Jeff Kinney brilliantly re-creates the typical humor and logic of middle school boys sidling into adolescence.
 Sixth grader Greg Heffley doesn't understand his annoying younger brother, obnoxious older one, or well-meaning parents. But he knows enough to record his daily thoughts in a manly journal—not some girly diary. In a unique novel brimming with laugh-out-loud moments, Greg chronicles his first turbulent year of middle school.
Condition: Very good/hardcover
Kids/Fiction