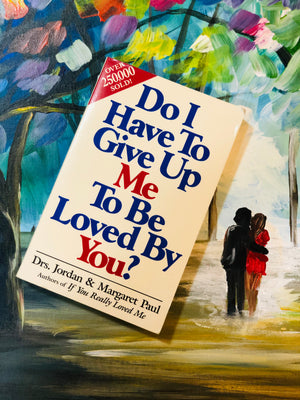 Do I Have To Give Up Me To Be Loved By You? Drs. Jordan & Margaret Paul
As the coronavirus pandemic changes the way we live and work, partners may be spending more time together, warts and all. This book can help couples anticipate and approach occasional or chronic conflict with compassion and creativity.

This classic text for couples interested in creating freer, more joyful, and profoundly intimate relationships explores the delicate balance of being true to oneself and being loved by another.
Condition: Good/Paperback
Self-Help