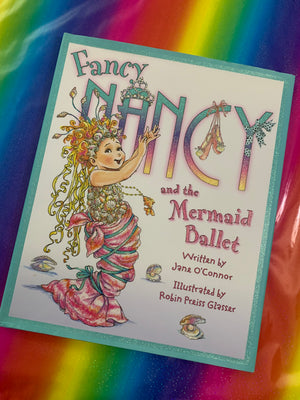 Fancy Nancy and the Mermaid Ballet- By Jane O'Connor
Fancy Nancy is ready for the spotlight! Fancy Nancy and her best friend, Bree, couldn't be more excited about their upcoming dance show. After all, it's all about mermaids, and who knows how to be a fancy, glamorous mermaid better than Fancy Nancy herself?
But when another ballerina wins the coveted role of the mermaid, Nancy is stuck playing a dreary, dull tree. Can Nancy bring fancy flair to her role, even though it isn't the one she wanted? And when disaster strikes right before the big ballet, who will step into the spotlight?
Hardcover/Very Good