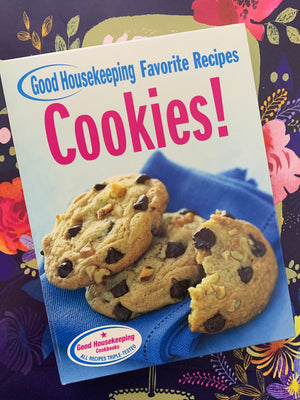 Good Housekeeping Favorite Recipes: Cookies!
Simply the best cookie recipes ever—all triple-tested.

Thanks to Good Housekeeping, the cookie jar will never be empty again. With these simple and satisfying recipes, even new bakers will make perfect cookies the first and every time. All the cookies were developed in the famous Good Housekeeping kitchens. Some recipes came from the staff, and others from the magazine's readers, but each one is triple-tested and tasty. All the ingredients of success are here: how to measure properly, select the right cookie sheets, time your recipes, and use specialized gadgets. Whip up some warm kitchen memories with irresistible Butterscotch Fingers, baked with pecans to accentuate the richness; giant Black-and-White Cookies; and holiday treats such as Christmas Rocks with candied fruit and Hamantaschen pastries for Purim.
Hardcover/ Very Good