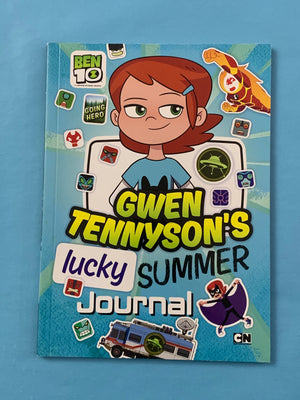 Gwen Tennyson's Lucky Summer Journal
Step aside, Ben -- it's Gwen's time to shine. Gwen (and Lucky Girl!) lead the charge in this super-secret journal from Cartoon Network's Ben 10.

Life for Gwen can get pretty nuts with three crazy people and ten alien personas crammed into one tiny RV. For the first time, Gwen is ready to share her secret journal with the world and beyond. Create your own superhero, test your luck with Lucky Girl, and make sure Ben doesn't get his grubby hands on this book!
Softcover/ Like New