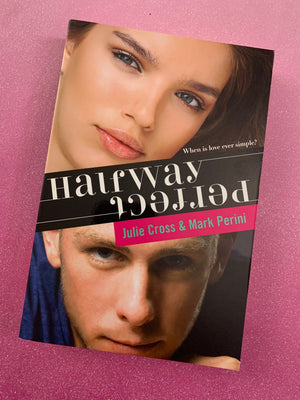 Halfway Perfect- By Julie Cross & Mark Perini
Eve's time as a fashion model nearly destroyed her-now she's determined to build a career behind the camera lens. But landing a coveted photography internship brings her face to face with her dark past-and her ex.

While Eve is snapping pictures, up-and-coming male model Alex is launching his career-which, for him, involves maintaining a fake relationship with his (secretly) underage co-star, Elana.

But Alex is falling for Eve, and Eve won't let herself get hurt again. If Alex can pull off a fake love with Elana, can he convince Eve to risk a secret affair with him?
Softcover/ Like New