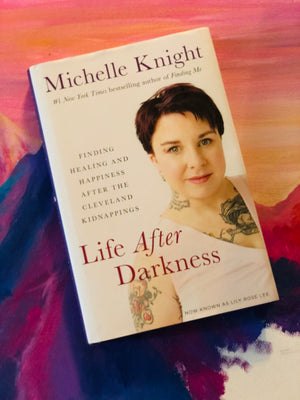 Life After Darkness by Michelle Knight
From Michelle Knight-Cleveland kidnapping survivor and #1 New York Times bestselling author of Finding Me comes an inspirational book about healing and resilience, on the five-year anniversary of her escape.

Michelle Knight -- now known as Lily Rose Lee -- captured the world's attention in May 2013, when she and two fellow kidnapping victims were found and freed after being held for more than a decade by notorious Cleveland kidnapper Ariel Castro. 

But many people are still asking: What happened after her escape? How do you re-enter society after years of abuse and isolation? How do you get past the trauma and live a happy and joy filled life? How do you learn to trust again?

Condition: Like new/Hardcover
Non-Fiction