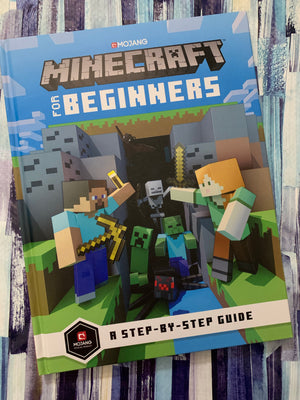 Minecraft for Beginners: A Step-by-Step Guide
Curious about Minecraft, but not sure where to start? This book is just what you need.
 
With its open-ended game play, massive world and dedicated fan base, Minecraft is a richly rewarding experience—once you get the hang of it. With easy-to-follow instructions, tips and tricks from the experts behind the game, Minecraft for Beginners will help you survive and thrive. You'll learn how to find food, build a shelter, mine for materials and craft armor, swords and other equipment, plus get the inside scoop on places to go and the monsters you'll encounter. What are you waiting for? Begin your Minecraft adventure today!
 

Hardcover/Like New