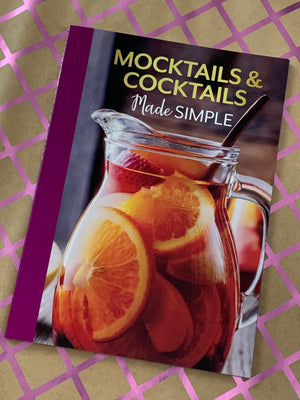 Mocktails & Cocktails Made Simple
You want to impress your guests and family with a spectacular and easy cocktail and savor them while they talk or for a special meeting, or just a delicious dinner with your partner, this book is ideal for beginners and lovers of cocktails, it is a delicious option to share with family and friends. Try a rich and refreshing Moscow Mule, Mojito, or Blue Lagoon Punch...and more!
The recipes in this book offer a variety of serving sizes but can be easily multiplied or divided as needed. if you're expecting a crowd, mix up a jug of your feature cocktail, holding back any carbonated elements to be added as you serve your guests.
Softcover/ Like New