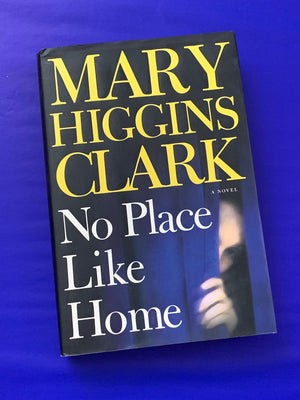 No Place Like Home- By Mary Higgins Clark
In a riveting thriller from the #1 bestselling Queen of Suspense, a young woman is ensnared into returning to the childhood home she wanted to leave behind forever -- and where her hidden past emerges with a new and deadly twist. Ten-year-old Liza Barton shoots her mother while trying to protect her from her violent husband -- Liza's stepfather. While the death is ruled accidental, the tabloids still compare Liza to the child murderess Lizzie Borden.

Liza's adoptive parents change her name to Celia and try to erase all traces of her past. Widowed after a brief marriage in which she had a son, Jack, she remarries a young lawyer. Celia is happy until, on her birthday, he presents her with a gift -- the house where she killed her mother. On moving in, they find the words LITTLE LIZZIE'S PLACE - BEWARE painted in red letters on the lawn. When the real estate agent who sold the house to her husband is murdered, she becomes a suspect. As she struggles to prove her innocence, Celia and her little son are being stalked by the killer.
Hardcover/ Like New