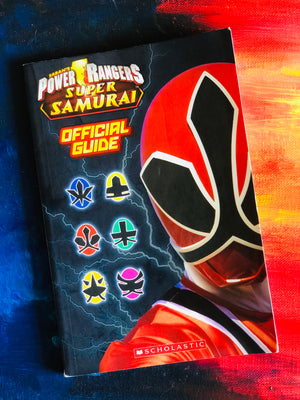 Power Rangers: Super Samurai- Official Guide
Everything fans could ever want to know about Power Rangers Samurai in one book!

For centuries, groups of brave warriors known as Power Rangers have been called upon to protect our world from evil. After many years of calm, that darkness has once again begun to rise from the Netherworld. Now, the future of humankind rests in the hands of a few ordinary teens with one extraordinary destiny.

Includes info about all the characters, villains, weapons, vehicles, and MORE, this is the perfect book for fans!
Condition: Good/Paperback
Fiction