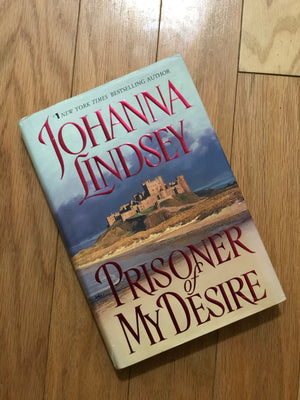 Prisoner of My Desire- by Johanna Lindsey
Destined to be yet another bestseller from the inimitable Johanna Lindsey.
Spirited Rowena Belleme must produce an heir - or incur the dangerous wrath of a ruthless stepbrother who stands to forfeit his ill-gotten wealth. And the magnificent Warrick deChaville is the perfect choice to sire her child - though it means imprisoning the handsome knight and forcing him to bend to her amorous whims.
Condition: Very good/Hardcover 
Novel