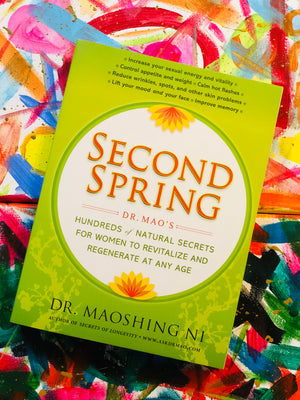 Second Spring by Dr. Maoshing NI
"Dr. Mao's brilliant book Second Spring shows women how to restore their power by revitalizing their health with his amazing natural secrets and age-old wisdom." —Arianna Huffington


The Chinese refer to a woman's midlife transition as her Second Spring. Thanks to the simple, natural techniques of traditional Chinese medicine, the second half of a woman's life is a flowering of feminine potential rather than a physical and mental decline. Now, Dr. Mao's revolutionary Second Spring™ program gives you time-tested, completely natural treatments to enhance energy, sexuality, and health—and initiate your own new season of vitality starting at age thirty-five, through premenopause, menopause, and beyond.
Condition: Like new/Paperback
Non-Fiction