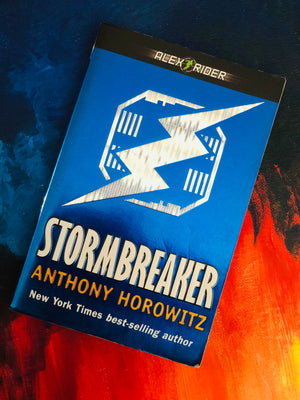 Storm Breaker by Anthony Horowitz
Meet the orphan turned teen superspy who's saving the world one mission at a time—from #1 New York Times bestselling author! 
 
They said his uncle Ian died in a car accident. But Alex Rider knows that's a lie, and the bullet holes in the windshield prove it. Yet he never suspected the truth: his uncle was really a spy for Britain's top secret intelligence agency. And now Alex has been recruited to find his uncle's killers . . .

Alex Rider's is debut mission is packed with bonus material - including an extra Alex Rider short story, a letter from Anthony Horowitz, and much more!

From the author of Magpie Murders and Moriarty. 
Condition: Very good/Paperback
Fiction