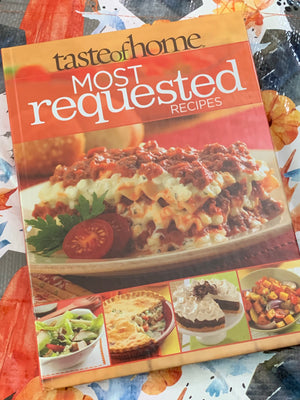 Taste of Home: Most Requested Recipes
What makes a recipe a family treasure?
One bite and you'll taste for yourself why recipes such as Spicy Chicken Wings and Layered Mocha Cheesecake won a spot in the recipe boxes of so many Taste of Home readers.
These are the dishes readers feel are the best of the best- the trusted standbys they rely on most. These are also the favorites they share... and now we're sharing all 437 of them with you in Taste of Home Most Requested Recipes.
Hardcover/Like New