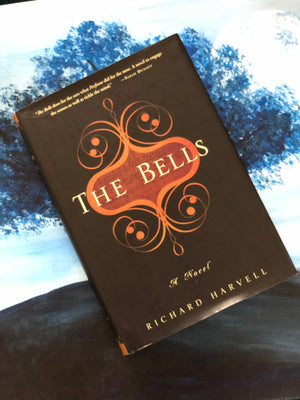 The Bells by Richard Harvell
Written as a confessional letter to his son, an 18th century opera singer recounts how his gift for sound led him on an astonishing journey to Europe's celebrated opera houses and reveals how he came to raise a son who by all rights he never could have sired. 

The celebrated opera singer Lo Svizzero was born in a belfry high in the Swiss Alps where his mother served as the keeper of the loudest and most beautiful bells in the land. Shaped by the bells' glorious music, he possessed an extraordinary gift for sound. But when his preternatural hearing was discovered—along with its power to expose the sins of the church—young Moses Froben was cast out of his village with only his ears to guide him in a world fraught with danger.
Condition: Very good/Hardcover
Novel