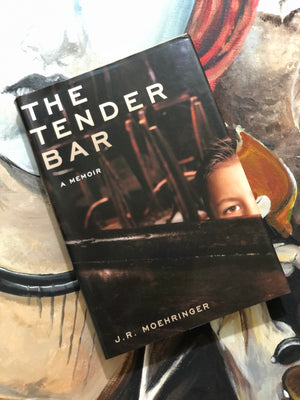 The Tender Bar by J.R Moehringer
The New York Times bestseller and one of the 100 Most Notable Books of 2005. In the tradition of This Boy's Life and The Liar's Club, a raucous, poignant, luminously written memoir about a boy striving to become a man, and his romance with a bar.

J.R. Moehringer grew up captivated by a voice. It was the voice of his father, a New York City disc jockey who vanished before J.R. spoke his first word. Sitting on the stoop, pressing an ear to the radio, J.R. would strain to hear in that plummy baritone the secrets of masculinity and identity. Though J.R.'s mother was his world, his rock, he craved something more, something faintly and hauntingly audible only in The Voice.

Condition: Very good/Hardcover
Memoir