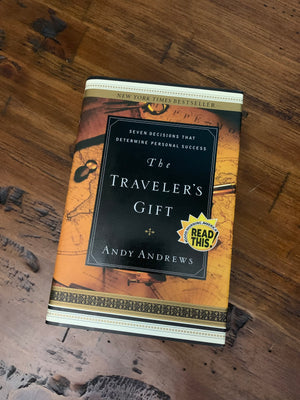 The Traveler's Gift- By Andy Andrews
What makes the difference between failure and success? 
Join David Ponder on his incredible journey to discover the Seven Decisions for Success that can turn any life around, no matter how hopeless a situation may seem. A New York Times, Wall Street Journal, USA Today, and Publisher's Weekly bestseller, The Traveler's Gift is the continuation of David Ponder's story in The Traveler's Summit. 
Hardcover/Like New