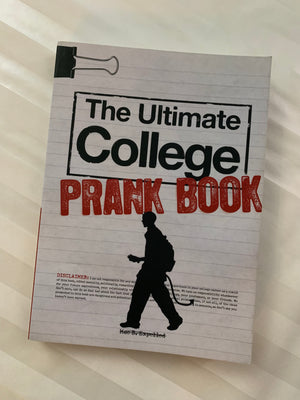 The Ultimate College Prank Book- By Mae B. Expelled
That Punk-A$$ is at it again!
He's annoying, but don't you wish you could shake shit up on stuffy school grounds, too? If so, welcome Hellshire University, where pulling pranks is the ONLY thing on the syllabus.
Prevent "backwards baseball hat" from showing his face at the Frat House
Clue the campus newspaper in to "Fire crotch's" slutty ways
Rally the floor so the "anal R.A." knows payback's a bitch
What are you waiting for? Ditch your notebook and pick up the toilet paper, power tools, and cojones you need to amuse -- and abuse-- your way through four years of higher ed.
Softcover/ Like New