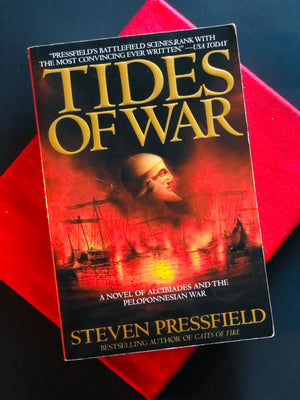 Tides of War Steven Pressfield
Brilliant at war, a master of politics, and a charismatic lover, Alcibiades was Athens' favorite son and the city's greatest general.

A prodigal follower of Socrates, he embodied both the best and the worst of the Golden Age of Greece. A commander on both land and sea, he led his armies to victory after victory.

But like the heroes in a great Greek tragedy, he was a victim of his own pride, arrogance, excess, and ambition. Accused of crimes against the state, he was banished from his beloved Athens, only to take up arms in the service of his former enemies.
Condition: Very good/Paperback
Fiction/Novel